10/11/2017
'To address the chronic shortage of housing supply in the UK, panelists at the UK Finance Annual Mortgage Conference say that adopting modern construction methods and bringing in new players into the market are crucial steps to a successful response, but there remain obstacles' - writes Tim Chen of Mortgage Solutions
---
11/10/2017
Kim Vernau, CEO at BLP Insurance, discusses how modern methods of construction and factory built houses should be embraced as part of the solution to the housing shortage.
---
05/09/2017
Jeff Maxted, BLP's Director of Technical Consultancy, writes for Inside Housing. "Build-to-rent can offer a viable solution to the housing crisis as long as building standards don't slip", says Jeff Maxted. "The build-to-rent sector is growing rapidly, and shows little sign of letting up. With a recent study by the British Property Federation predicting population growth of around 9.7 million between 2014 and 2039, the demand for housing in the UK will only increase."
---
---
Location: Danesfield House Hotel & Spa, Marlow
09/11/2017
Our Thought Leadership Regional Lunches are hosted by our CEO, Kim Vernau, and other senior representatives from BLP. They are limited to a small number of selected guests, enabling us to assemble a key group of industry peers each of whom enjoy unrestricted opportunities to participate in the interactive discussions and put questions to renowned guest speakers. Guest speaker Liz Peace CBE leads an interactive discussion on the value of urban regeneration in creating homes and employment compared to simply starting afresh elsewhere.
---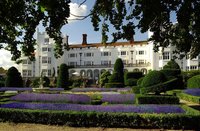 Location: National Conference Centre, Birmingham
14/11/2017
Alex Barnes, Business Development Executive at BLP Insurance, will be attending the 2017 Midlands Construction Summit taking place on 14 November 2017.
---

---
14/11/2017
BLP Insurance has joined the Consumer Code for New Homes (CCNH). The CCNH Code is approved by the Chartered Trading Standards Institute. The objective of the CCNH Code is closely aligned to the BLP Code for the Sale of New Homes, which BLP Insurance launched in 2015.
---
18/05/2017
Over 250,000 non-homeowners appear to have given up on the dream of owning their own property in the past year alone, according to a new study. The 2017 Homeowners Survey, an annual study conducted by the HomeOwners Alliance and BLP Insurance into the concerns, views and issues affecting British homeowners and aspiring homeowners, found that for the first time in five years, there has been a drop in the number of non-homeowners who aspire to own.
---
27/03/2017
Increasing numbers stay put due to property market concerns. New research from campaigning and advice body, HomeOwners Alliance and leading warranty provider, BLP Insurance, has shown that more than 1 million UK adults have shelved plans to purchase a new property because of the vote to leave the European Union. 15%, the equivalent of more than 7.5 million UK adults, put off plans to move this year. Of these, almost one in six (15%), equating to more than 1 million UK adults, say that the Brexit vote was behind their decision.
---