15/03/2018
The Thomas Miller Group, including all owned and managed businesses will comply with GDPR with effect from the 25th May 2018. At this point Thomas Miller will operate a group-wide personal data governance framework and operating model which will ensure the appropriate technical and organisational measures are in place, to be able to demonstrate that processing is performed in accordance with this regulation.
---
25/01/2018
Since July 2016 The City Centre has welcomed over 300 young people aged 14-19yrs to our Built Environment careers workshops, generously supported by BLP Insurance. The Learning programme is a joint initiative between New London Architecture and The City Centre. We run a series of workshops, walks and tours for schools and young people to introduce them to London's Built Environment.
---
10/11/2017
'To address the chronic shortage of housing supply in the UK, panelists at the UK Finance Annual Mortgage Conference say that adopting modern construction methods and bringing in new players into the market are crucial steps to a successful response, but there remain obstacles' - writes Tim Chen of Mortgage Solutions
---
---
Location: Cannes, France
13/03/2018 - 16/03/2018
BLP will once again be attending MIPIM, the world's leading property market event.
---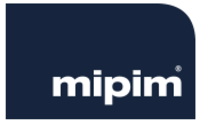 Location: Cavendish Conference Centre, London
21/03/2018
Kim Vernau, BLP's CEO, will attend the Affordable Housing Investment 2018 conference on Wednesday 21 March.
---

---
14/11/2017
BLP Insurance has joined the Consumer Code for New Homes (CCNH). The CCNH Code is approved by the Chartered Trading Standards Institute. The objective of the CCNH Code is closely aligned to the BLP Code for the Sale of New Homes, which BLP Insurance launched in 2015.
---
18/05/2017
Over 250,000 non-homeowners appear to have given up on the dream of owning their own property in the past year alone, according to a new study. The 2017 Homeowners Survey, an annual study conducted by the HomeOwners Alliance and BLP Insurance into the concerns, views and issues affecting British homeowners and aspiring homeowners, found that for the first time in five years, there has been a drop in the number of non-homeowners who aspire to own.
---
27/03/2017
Increasing numbers stay put due to property market concerns. New research from campaigning and advice body, HomeOwners Alliance and leading warranty provider, BLP Insurance, has shown that more than 1 million UK adults have shelved plans to purchase a new property because of the vote to leave the European Union. 15%, the equivalent of more than 7.5 million UK adults, put off plans to move this year. Of these, almost one in six (15%), equating to more than 1 million UK adults, say that the Brexit vote was behind their decision.
---