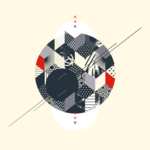 Our Thought Leadership Regional Lunches were hosted by our CEO, Kim Vernau, and other senior representatives from BLP. They were limited to a small number of selected guests, enabling us to assemble a key group of industry peers each of whom enjoyed unrestricted opportunities to participate in the interactive discussions and put questions to renowned guest speakers.
This presented our guests with an opportunity to network with other senior executives who are also charged with formulating corporate strategies, creating innovative products and services and facing the challenges of business transformation in a digital age, whilst contending with complex and ever expanding regulations.
Guests heard ideas in the making and felt the pulse of our industry. We hoped to have enabled them to enrich their own thinking by hearing how others perceived the business, shaped their competitive advantage and planned for uncertain futures. These events were held over lunch, in exquisite surroundings and an atmosphere charged with creativity to deliver mutual benefit.
---
Watch the short film of our lunches:
---
The Events
London, 18 May 2017
The Zetter | Guest Speaker: Richard Saxon CBE
"Construction in crisis: is off-site manufacturing the answer?"
---
Manchester, 30 March 2017
King Street Townhouse | Guest Speaker: Paul Beardmore
"The value of modular construction in revitalising the housing market"
---
Cambridge, 23 February 2017
King's College | Guest Speaker: Dr Jennifer Schooling
"The role of sensors and data in informing sustainable design, construction, and management decisions within the built environment"
---
Bath, 19 January 2017
Lucknam Park | Guest Speaker: Charles Secrett
"The drivers for sustainability in construction and the urban environment"
---
Birmingham, 10 November 2016
---
London, 27 September 2016
The Zetter | Guest Speaker: Paul Fletcher
"The fourth industrial revolution and the built environment"