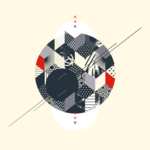 Our Thought Leadership Regional Lunches are hosted by our CEO, Kim Vernau, and other senior representatives from BLP. They are limited to a small number of selected guests, enabling us to assemble a key group of industry peers each of whom enjoy unrestricted opportunities to participate in the interactive discussions and put questions to renowned guest speakers.
This presents our guests with an opportunity to network with other senior executives who are also charged with formulating corporate strategies, creating innovative products and services and facing the challenges of business transformation in a digital age, whilst contending with complex and ever expanding regulations.
Guests hear ideas in the making and feel the pulse of our industry. We hope to enable them to enrich their own thinking by hearing how others perceive the business, shape their competitive advantage and plan for uncertain futures. These events are held over lunch, in exquisite surroundings and an atmosphere charged with creativity to deliver mutual benefit.
---
Watch the short film of our 2016/17 series of lunches:
---
Lunch with BLP 2017/18
Marlow, 9 November 2017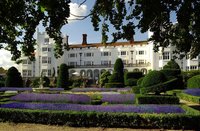 Danesfield House Hotel | Guest Speaker: Liz Peace CBE
"Is urban regeneration worth the effort?"
Guest speaker Liz Peace CBE leads an interactive discussion on the value of urban regeneration in creating homes and employment compared to simply starting afresh elsewhere.
Whilst regeneration schemes can take years to get off the ground, and often become the subject of drawn-out political debate, there is an argument that says they are essential to a focus on sustainability. Should urban areas be allowed to decline simply because there may be other lines of lesser resistance when it comes to creating new homes and employment opportunities?
Liz will present a dispassionate case for both advocates and critics of major regeneration schemes, looking at the Old Oak & Park Royal Development Corporation (OPDC) in west London. Having been appointed as chair of OPDC earlier this year, Liz can offer an insider's view of the complex range of public policy issues now on the agenda around housing, infrastructure funding, utilities, sustainability and a wide range of related considerations.
The OPDC is set to be a 20 to 30-year project. Liz's insights on the multitude of issues involved at the planning stage will throw light on the frustrations that projects of such scale bring. It promises to be an intriguing session and one that may even end up answering the question that frames it.
Liz Peace was Chief Executive of the British Property Federation for 13 years, prior to which she was a career civil servant in the MoD working on an exciting range of projects from nuclear safety, to defence finance, public inquiries and land acquisitions. Liz is now an independent consultant in the fields of property, politics and the built environment and is working closely with the office of the Mayor of London.
To register your interest in attending this event please email your details to marketing@blpinsurance.com.
---
Birmingham, 23 November 2017
BANK Restaurant | Guest Speaker: Andrew Stanford
"Have we mastered Build-to-Rent yet?
Guest speaker Andrew Stanford leads an interactive discussion on the evolution of the Build-to-Rent sector, with a view to the growing support, or otherwise, of institutional investors.
Two years ago, Andrew completed his two-year stint heading up the Government's Private Rented Sector taskforce with a mission to stimulate the UK's new private rented sector. He will share his reflections of the experience in a session that promises to explore the machinations of a critical sector of the housing market, warts and all.
Andrew will evaluate achievements against the challenges of two years ago, and assess how the key challenges to the sector have changed in the intervening period. He poses the question as to whether as an industry and a country we have mastered Build-to-Rent yet. From a macro perspective, Andrew will present his views on the land supply, notions on how to attract global investors, and the economic and political climate affecting BTR.
During his time on the Government taskforce, Andrew reported to three successive housing ministers. If anyone can provide an insight to the current state of the UK housing investment market and the barriers to achievement of targets, Andrew can.
Andrew is Head of UK Residential at LaSalle Investment Management which is deploying various Build-to-Rent investment strategies. His primary role is developing and implementing asset management initiatives to drive returns. He is a widely-respected expert in private residential sector circles and was engaged by the Department for Communities and Local Government (DCLG) to head the Government's Private Rented Sector taskforce between 2013 and 2015. He is currently Chairman of the British Property Federation's BTR committee.
To register your interest in attending this event please email your details to marketing@blpinsurance.com.
---
Lunch with BLP 2016/17
London, 18 May 2017
The Zetter | Guest Speaker: Richard Saxon CBE
"Construction in crisis: is off-site manufacturing the answer?"
---
Manchester, 30 March 2017
King Street Townhouse | Guest Speaker: Paul Beardmore
"The value of modular construction in revitalising the housing market"
---
Cambridge, 23 February 2017
King's College | Guest Speaker: Dr Jennifer Schooling
"The role of sensors and data in informing sustainable design, construction, and management decisions within the built environment"
---
Bath, 19 January 2017
Lucknam Park | Guest Speaker: Charles Secrett
"The drivers for sustainability in construction and the urban environment"
---
Birmingham, 10 November 2016
---
London, 27 September 2016
The Zetter | Guest Speaker: Paul Fletcher
"The fourth industrial revolution and the built environment"