Private Rented Sector / Build-to-Rent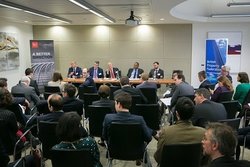 Advantages of BLP's insurance over the traditional warranty
BLP's Latent Defects Insurance (LDI) responds better than traditional warranty cover for the Private Rented Sector / Build-to-Rent because:
It does not exclude claims by the developer, or any party related to the construction
It does not require the asset/unit to be sold
It is "All Party Cover", which allows any party with a contractual relationship to the asset – including the operator, investors and funders within JV's – to be able to access cover and therefore have better investment protection
There is no maximum liability of cover (whether per scheme for new build or for conversions); developers looking to develop purpose built, new build "build-to-let" schemes are likely to require higher levels of cover, particularly on single structures which contain multiple apartments.
"Loss of rent" is covered – traditional warranty providers only offer "loss of rent" to Housing Associations, not private developers; we can also tailor "loss of rent" cover to include decanting costs.
Component Cover
For developers looking to retain ownership, BLP can provide extended cover on all maintenance heavy elements of the build, including M&E, HVAC, community heating systems through to kitchen units, doors, pipes and electrical wiring etc reducing lifecycle cost and maintenance considerations and further helping reduce losses over items/areas not covered by warranty providers.
A better fit for the needs of the Private Rented Sector / Build-to-Rent operator
Protects both Lessor and Lessee
Matches Lease obligations
Single seamless policy
Combines benefits of both our residential and commercial policies
Protects against Loss of Rental Income stream (to Lessor)
Provides alternative accommodation (for Lessee)
BLP Consult
Provides detailed lifecycle and durability design assessments to deliver the best performing PRS schemes possible
Comprehensive design assessments help balance capital costs against operational costs
Durability assessments ensure the best components are specified and maintenance costs are reduced
40,000+ components modelled over 25 years of lifecycle and defect/claim data – the largest database available in the industry
Energy performance modelling delivers the most cost efficient buildings and improves marketability to potential tenants (reduced energy bills) taking the risk out PRS design and build
Flexible approach to offsite fabrication
---
To discuss how BLP can help you please contact Jeff Maxted - Director of Technical Consultancy - on 020 7204 2466 or jeff.maxted@blpinsurance.com.